Cincinnati Piano Tuning
FRANK RENFROW PIANO TUNER-TECHNICIAN
YES I STILL DO PIANO TUNINGS! (Updated Autumn of 2017)
I HAVE NO PLANS TO RETIRE!
Best way to reach me is by email at
2nd Best way to reach me is to text or call my cell phone at:
859-653-1460
If you call me I may not answer my phone immediately
but will endeavor to answer your voicemail message
as soon as possible.
Serving Greater Cincinnati and Northern Kentucky.

Now celebrating 42 years in the profession

11 years with Baldwin Piano Company in Cincinnati, now independent.

Steinway dealership trained with state and federal certification.
Services Include:
REPAIRS, minor repairs and adjustments including:

pitch raises, action adjustments, action regulation, individual string replacements and pedal adjustments. Experienced in all facets of both vertical and grand piano regulation and repairs.
INCORPORATING a lifetime of experience in diagnosing and resolving problems with sticking and sluggish keys.
Pianos for sale:
PIANOS FOR SALE - I am now closing out my Antique Steinway Piano, Pianoforte and Fortepiano collection of considerable historic interest. I have only small number of pianos left in my collection, and I can give interested buyers, very good deals on these!

You can find the pianos I currently have for sale at: Antique Steinway Pianos & Early Pianofortes for sale
cincinnati piano tuner northern kentucky piano tuner technician service repair N KY piano Cincy piano Cinti piano Cinci piano Fort Thomas piano N KY Fort Mitchell piano N KY Anderson Twp piano OH Hyde Park piano OH Hebron piano N KY Burlington piano N KY Union piano N KY Clermont piano OH Indian Hill piano OH Montgomery piano OH Cold Spring piano N KY Terrace Park piano OH Independence piano N KY
859-653-1460 Here are examples of early pianofortes of the past: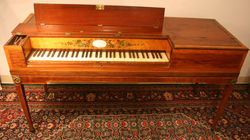 1790s George Astor Art Square Pianoforte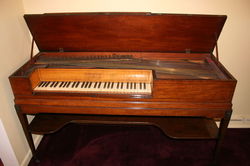 1798 five octave John Broadwood and Son Pianoforte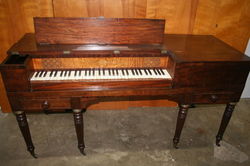 Circa 1817 John, Adam and William Geib pianoforte.